Fallstudier - Mercierterapi


Mercier Therapy Improves IVF Outcome
- Merciér, J - 2018
Introduction
Among women ages 15–44, 12.1% have impaired fecundity, 6.7% of those who are married are infertile, and 12% (7.3 million) have used infertility services in their lifetime (www.cdc.gov/nchs/fastats/infertility.htm). In 2016, clinics in the United States performed 263,577 Assisted Reproductive Technologies (ART) cycles. Of the
197,737 ART cycles intended to achieve pregnancy (as opposed to freezing the resulting eggs or embryos for future cycles), 65,996 live births resulted; of those live births, 76,930 infants were born. "Although the use of ART is still relatively rare as compared to the potential demand, its use has doubled over the past decade,"
reports the Centers for Disease Control and Prevention (www.cdc.gov/art/artdata/index.html). According to preliminary data provided by the Society for Assisted Reproductive Technologies, an average of 30.7% of women up through age 42 achieved pregnancy in 2016 after their first IVF attempt using their own fresh eggs (www.sartcorsonline.com/rptCSR_PublicMultYear.aspx?reportingYear=2016).

Purpose/Aim
The purpose of this five-year study is to confirm that the use of Merciér Therapy's site-specific deep pelvic organ visceral manipulation sequence is valid in helping to prepare women for cycle optimization prior to IVF stimulation.

Materials and Methods
From 2013 to 2018, 171 women ages 27–42 were interviewed, underwent six hours of Merciér Therapy, and were supplied with organic food-based prenatal vitamins containing a methylated folate. Merciér Therapy's research setting is a relaxing holistic clinical environment in Illinois. The women selected for the study all complained of primary and secondary fertility challenges regardless of age, current or past pathological condition, prior surgical intervention, and treatment history (including no prior treatment).

Results
In all, 150 women (87.7%) who underwent Merciér Therapy prior to IVF stimulation achieved pregnancy: 142 women (83%) through IVF, and 8 women (4.7%) through natural means. With the first IVF cycle, 87 women (50.9%) achieved pregnancy. With the second IVF cycle, 44 women (25.7%) achieved pregnancy. With the third IVF cycle, 11 (6.4%) achieved pregnancy. In addition, 21 (12.3%) did not become pregnant."


Mercier Therapy helps infertile women achieve pregnancy - Merciér, J - 2013

"Category Manual/osteopathic/chiropractic techniques MERCIÉR THERAPY HELPS INFERTILE WOMEN ACHIEVE PREGNANCY Merciér, J., Midwife, LMT, PhD; Miller,K ., LMT 1Merciér Therapy, Saint Charles, Illinois, USA; 2Sparks Women's Center, Fort Smith, Arkansas, USA.

Introduction
Among women ages 15–44, 6.7 million have impaired ability to have children, 1.5 million are infertile, and 7.4 million have used infertility services in their lifetime (www.cdc.gov/nchs/fastats/fertile.htm). Now more than ever, women are having their fertility manipulated by reproductive endocrinology clinics and are undergoing multiple cycles without knowing the long-term effects of fertility drug use.

Purpose/Aim
Articles have been written about soft tissue abdominal and pelvic work alleviating fertility challenges, but no clinical research has been performed. The purpose of this study is to confirm that the use of Merciér Therapy—site-specific, manual soft tissue therapy—is valid as a standalone treatment and with assisted reproductive technologies to help women become pregnant.

Materials and Methods
Forty-eight women ages 28–42 were interviewed and underwent at least two sessions of Merciér Therapy. Merciér Therapy's research setting is a holistic, clinical, multidisciplinary environment in Illinois and Arkansas. The women selected for the study all complained of primary and secondary fertility challenges regardless of age, current or past pathological condition, prior surgical intervention, prior treatment, and history of no treatment.

Results
Eighteen women achieved pregnancy within the first six months of their first Merciér Therapy sessions. Twenty-two women achieved pregnancy within one year of their first Merciér Therapy session. Eight women did not become pregnant. Of the forty women who became pregnant, thirty-two used Merciér Therapy as a standalone treatment; six used in-vitro fertilization; two used a combination of Clomid and intrauterine insemination.

Relevance
By educating participants about their fertility and cycles and using Merciér Therapy soft tissue manipulation to increase organ mobility and blood flow while enhancing optimal organ function, women responded very well without use of heavy-handed reproductive methods.

Conclusions
Merciér Therapy has proven beneficial in helping couples to achieve pregnancy in a diverse group of women with various prior assisted reproductive technology backgrounds, ages, races, current pathologies, and medical histories.

Discussion
According to the Centers for Disease Control and Prevention, 147,260 assisted reproductive technology cycles were performed in the United States in 2010; 47,090 live births occurred—31.9% (www.cdc.gov/art). Why settle for mediocrity? In this study, Merciér Therapy helped 83% of participants achieve pregnancy; 80% of those women used Merciér Therapy exclusively. When used in conjunction with medical fertility treatments for the remaining participants, Merciér Therapy shortened the number of cycles, achieving pregnancy sooner than with fertility treatments alone.

Implications
This study reveals that fertility does not need to be medically manipulated in all cases. Medical fertility treatments bypass the core problem of poor reproductive organ function. Merciér Therapy creates more blood flow and mobility of the uterus, ovaries, and tubes, going to the source of the challenge and helping to fix it, gently and effectively. Keywords conception, infertility, Merciér Therapy, pregnancy, reproduction, soft tissue manipulation"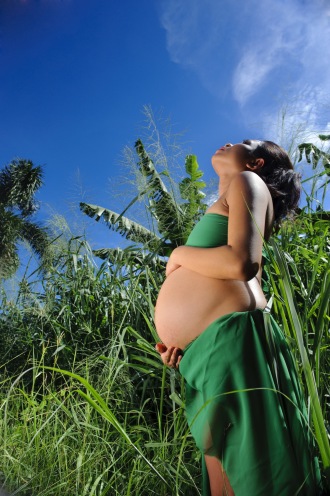 Mercierterapi kan öka dina chanser till goda resultat vid assisterad befruktning. Med vårt Shared Journey - program optimerar vi dina chanser att behandlingen skall lyckas genom att förbereda kroppen så att den är i balans och redo att ta emot ett befruktat ägg, och så att ägget kan fästa och resultera i en graviditet.

Vi jobbar med Mercierterapi för kvinnan och med näring och livsstil för båda för att optimera hälsan hos er som par.

En fallstudie från 2013 visade att av kvinnor med fetilitetsutmaningar som fått Mercierterapi - blev totalt 83% gravida inom ett år efter behandlingen. 80% blev gravida på helt naturlig väg genom att enbart använda Mercierterapi.

I studien ingick 48 kvinnor i åldrarna 28-42 år. 32 av dessa blev gravida naturligt med enbart Mercierterapi. 8 personer använde Mercierterapi och någon form av assisterad befruktning.

"Mercier Therapy is a special tool that women
with infertility should know about."

Vi samarbetar med svenska gynekologer, barnmorskor, endokrinologer, psykologer och allmänläkare. Vid behov kan vi referera till dem för att göra undersökningar och vanliga labb-tester. Vi har även nära kontakt med kbt-terapeuter, mediyoga instruktörer och doulor. Vårt nätverk av internationella naturläkare, läkare och sjukgymnaster är också en viktig resurs.

Assisterad befruktning i Sverige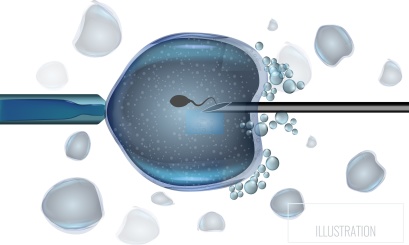 I Sverige sker assisterad befruktning på olika sätt;
Insemination - Spermier injiceras direkt i kvinnas livmoder.

IVF - Provrörsbefruktning -
Könscellerna förs samman i ett provrör utanför

kroppen, och injiceras sedan direkt i kvinnans livmoder.

ICSI- Mikroinjektion - Kliniken väljer manuellt vilken spermie som ska användas vid befruktningstillfället. Spermien förs in i äggcellen med hjälp av en tunn glasnål. Efter några dagar förs det befruktade ägget in i kvinnans livmoder.



Ca. 10-15 procent av alla heterosexuella par drabbas av fertilitetsproblem, och orsakerna kan vara många. Cirka 30% beror på mannens fertilitet (lågt antal spermier, dålig rörlighet hos spermierna etc.), cirka 30% beror på kvinnans fertilitet och i 30% av fallen ligger orsaken hos både kvinnan och mannen. När man inte hittar en orsak till svårigheterna, kallas det för oförklarad barnlöshet.

"Ungefär 21,9% av alla kvinnor som startar
en IVF/ICSI-cykel föder ett levande barn."


Ovan statistik visar antal startade cykler i Sverige 2016 som nådde respektive steg i behandlingsprocessen med färsk IVF/ICSI och egna spermier/ägg. Av 12810 påbörjade cykler resulterade 2809 i en förlossning vilket är 21,9% av totalt påbörjade cykler. Det innebär att 78,1% av de påbörjade IVF-cyklerna misslyckades.

"Med Mercierterapi kan vi hjälpa er att hamna på den bra sidan av statistiken. Ta steget att optimera din egen hälsa för att få
goda resultat av behandlingen och för att ge kommande
barn de absolut bästa förutsättningarna i livet."


I figuren ovan visas andelen av de olika formerna av assisterad befruktning som startades i Sverige 2016. Under färsk IVF/ICSI och fryscykel ingår även IVF med donerade ägg/spermier. En ökning av antalet donatorinseminationer syns om man jämför med föregående rapporter, vilket bla. beror den nya lagen i Sverige som ger ensamstående kvinnor möjlighet till insemination


Ålder på kvinnor som genomgick färsk IVF-behandling som startades 2016. Över 60% av kvinnorna var under 36 år, dvs en ålder där det borde vara enklare att bli gravid, och endast 3,8% var över 42 år.

Läs vidare om Shared Journey för mer information hur vi kan hjälpa
dig att förbereda din kropp inför en assisterad befruktning.