Case Studies - Mercier Therapy


Mercier Therapy Improves IVF Outcome
- Merciér, J - 2018
Introduction
Among women ages 15–44, 12.1% have impaired fecundity, 6.7% of those who are married are infertile, and 12% (7.3 million) have used infertility services in their lifetime (www.cdc.gov/nchs/fastats/infertility.htm). In 2016, clinics in the United States performed 263,577 Assisted Reproductive Technologies (ART) cycles. Of the
197,737 ART cycles intended to achieve pregnancy (as opposed to freezing the resulting eggs or embryos for future cycles), 65,996 live births resulted; of those live births, 76,930 infants were born. "Although the use of ART is still relatively rare as compared to the potential demand, its use has doubled over the past decade,"
reports the Centers for Disease Control and Prevention (www.cdc.gov/art/artdata/index.html). According to preliminary data provided by the Society for Assisted Reproductive Technologies, an average of 30.7% of
women up through age 42 achieved pregnancy in 2016 after their first IVF attempt using their own fresh eggs (www.sartcorsonline.com/rptCSR_PublicMultYear.aspx?reportingYear=2016).

Purpose/Aim
The purpose of this five-year study is to confirm that the use of Merciér Therapy's site-specific deep pelvic organ visceral manipulation sequence is valid in helping to prepare women for cycle optimization prior to IVF stimulation.

Materials and Methods
From 2013 to 2018, 171 women ages 27–42 were interviewed, underwent six hours of Merciér Therapy, and were supplied with organic food-based prenatal vitamins containing a methylated folate. Merciér Therapy's research setting is a relaxing holistic clinical environment in Illinois. The women selected for the study all complained of primary and secondary fertility challenges regardless of age, current or past pathological condition, prior surgical intervention, and treatment history (including no prior treatment).

Results
In all, 150 women (87.7%) who underwent Merciér Therapy prior to IVF stimulation achieved pregnancy: 142 women (83%) through IVF, and 8 women (4.7%) through natural means. With the first IVF cycle, 87 women (50.9%) achieved pregnancy. With the second IVF cycle, 44 women (25.7%) achieved pregnancy. With the third IVF cycle, 11 (6.4%) achieved pregnancy. In addition, 21 (12.3%) did not become pregnant."


Mercier Therapy helps infertile women achieve pregnancy - Merciér, J. - 2013
"Category Manual/osteopathic/chiropractic techniques MERCIÉR THERAPY HELPS INFERTILE WOMEN ACHIEVE PREGNANCY Merciér, J., Midwife, LMT, PhD; Miller,K ., LMT 1Merciér Therapy, Saint Charles, Illinois, USA; 2Sparks Women's Center, Fort Smith, Arkansas, USA.

Introduction
Among women ages 15–44, 6.7 million have impaired ability to have children, 1.5 million are infertile, and 7.4 million have used infertility services in their lifetime (www.cdc.gov/nchs/fastats/fertile.htm). Now more than ever, women are having their fertility manipulated by reproductive endocrinology clinics and are undergoing multiple cycles without knowing the long-term effects of fertility drug use.

Purpose/Aim
Articles have been written about soft tissue abdominal and pelvic work alleviating fertility challenges, but no clinical research has been performed. The purpose of this study is to confirm that the use of Merciér Therapy—site-specific, manual soft tissue therapy—is valid as a standalone treatment and with assisted reproductive technologies to help women become pregnant.

Materials and Methods
Forty-eight women ages 28–42 were interviewed and underwent at least two sessions of Merciér Therapy. Merciér Therapy's research setting is a holistic, clinical, multidisciplinary environment in Illinois and Arkansas. The women selected for the study all complained of primary and secondary fertility challenges regardless of age, current or past pathological condition, prior surgical intervention, prior treatment, and history of no treatment.

Results
Eighteen women achieved pregnancy within the first six months of their first Merciér Therapy sessions. Twenty-two women achieved pregnancy within one year of their first Merciér Therapy session. Eight women did not become pregnant. Of the forty women who became pregnant, thirty-two used Merciér Therapy as a standalone treatment; six used in-vitro fertilization; two used a combination of Clomid and intrauterine insemination.

Relevance
By educating participants about their fertility and cycles and using Merciér Therapy soft tissue manipulation to increase organ mobility and blood flow while enhancing optimal organ function, women responded very well without use of heavy-handed reproductive methods.

Conclusions
Merciér Therapy has proven beneficial in helping couples to achieve pregnancy in a diverse group of women with various prior assisted reproductive technology backgrounds, ages, races, current pathologies, and medical histories.

Discussion
According to the Centers for Disease Control and Prevention, 147,260 assisted reproductive technology cycles were performed in the United States in 2010; 47,090 live births occurred—31.9% (www.cdc.gov/art). Why settle for mediocrity? In this study, Merciér Therapy helped 83% of participants achieve pregnancy; 80% of those women used Merciér Therapy exclusively. When used in conjunction with medical fertility treatments for the remaining participants, Merciér Therapy shortened the number of cycles, achieving pregnancy sooner than with fertility treatments alone.

Implications
This study reveals that fertility does not need to be medically manipulated in all cases. Medical fertility treatments bypass the core problem of poor reproductive organ function. Merciér Therapy creates more blood flow and mobility of the uterus, ovaries, and tubes, going to the source of the challenge and helping to fix it, gently and effectively. Keywords conception, infertility, Merciér Therapy, pregnancy, reproduction, soft tissue manipulation"

Mercier Therapy may increase your chances of good results in assisted fertilization. With our Shared Journey Fertility program, we optimize your chances that your treatment will be successful by preparing your body so that it is balanced and ready to receive a fertilized egg, and so it can attach and result in a pregnancy.

We work with Mercier Therapy for the woman and nutrition and lifestyle for both to optimize the health of you as a couple.

A case study from 2013 showed that in women receiving Mercier Therapy fertility massage, 83% were pregnant within one year after treatment. 80% became pregnant naturally by using Mercier Therapy alone.

The study included 48 women in the ages 28-42 years. 32 of these became pregnant naturally with Mercier alone. 8 people used Mercier and some form of assisted fertilization.

"Mercier Therapy is a special tool that women
with infertility should know about."

We work closely together with Swedish OB/gyn, midwives, endocrinologists and GP:s. If needed we may refer to them for examinations and regular lab-work. We also have close connections with cbt-therapists, medicinal yoga intructors and doulas. Our network of international ND:s, MD:s and physiotherapists are also a great resource.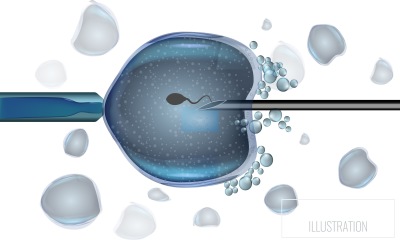 Common techniques for assisted reproduction;
Insemination - Sperm gets injected straight into the womans uterus.
IVF - In Vitro Fertilization -
The egg and the sperm gets united in a test tube outside of the body and injected straigh into the womans uterus.
ICSI- Microinjektion - The clinic chooses manually which sperm is to be used for fertilization. The sperm gets injected into the eggcell with the help of a thin needle. A few days later the fertilized egg is transfered into the woman's uterus.
About 10-15 percent of all heterosexual couples suffer from fertility issues, and there are several reasons for this. About 30% is due to the man's fertility (low sperm count, poor sperm mobility, etc.), about 30% is due to the woman's fertility, and in 30% of cases the cause lies with both the woman and the man. When one can't find a reason for the difficulties, it is called unexplained infertility.

"About 21,9% av all women who starts an
IVF/ICSI-cycle will have a live birth."


The above statistics show the number of cycles started in Sweden 2016 which reached the respective stages of the treatment process with fresh IVF/ICSI and own sperm/egg. Of 12810 started cycles, 2809 resulted in birth, which is 21.9% of total cycles started. This means that 78.1% of the IVF cycles started failed. Swedish statistics, but holds true for most countries.

"With Mercier Therapy, we can help you get on the good side of the statistics. Take the step to optimize your own health to get good results of treatments and to give your future children the absolute best conditions in life."


The figure above shows the proportion of the different forms of assisted fertilization that started in Sweden in 2016. During fresh IVF/ICSI and freezing cycle, IVF also includes donated egg/sperm. An increase in the number of donor injections appears when compared to previous reports, which is due to the new law in Sweden which allows single women the possibility of insemination.


Age of Swedish women who underwent IVF treatment (fresh eggs) started in 2016. Over 60% of the women were under 36 yrs of age, ie an age where it should be relatively easy to become pregnant, only 3,8% were over the age of 42.

Read more about Shared Journey for more information about how we may be of service in preparing your body for assisted reproduction.