"So many couples today are facing fertility issues and being told by doctors that their only hope is artificially-assisted reproduction or adoption. They're wrong. They promote drugs and surgical procedures because they're ignorant and aren't looking outside orthodox medicine for safe alternatives. It's time that the public knew that non-invasive approaches to helping couples conceive are available, ones that do not carry a high price tag, a high level of risk to the woman's health, with no guarantees of success. This non-risky approach to resolving 'infertility' is a blessing and it fits with the philosophies of 'do the greatest good with the least amount of harm', and creating safe, effective healthy alternatives to the medical-pharmaceutical approaches."

- Suzanne Arms
Birth and Mother-Baby Advocate, Author, Photojournalist,
Director of Birthing The Future, 501c3 nonprofit/charity


"The Mercier Technique and the movie "Fertility: a Shared Journey with Mercier Therapy" are so important at this moment because they place a holistic framework for infertility treatment within the medical viewpoint. The women interviewed in the film that were more aware of less invasive, more natural options need resources but they don't need to be "reached". It is the larger majority in our society that are unaware of their options that need help if we are to reverse the current trend in infertility. This larger segment of our population is very comfortable with Western medical philosophy and readily submit their bodies for therapies to get immediate results without an understanding of repercussions. When I suggest to my clients that we will work together using herbal therapies to create vibrant health and balance for fertility over the course of a year it is a tough pill to swallow. There is no cultural philosophy in place to support the personal responsibility and self empowerment required to slow down and take on this work. Instead we have a figurative gun to the head of our reproductive systems to work, and work now despite any dysfunction or imbalance. Bodies that are forced to carry a child when they are too imbalanced to do so naturally will see those imbalances amplified after birth in both themselves and their offspring. Our children deserve better. If we continue to pursue the state of pregnancy at all cost, we will pay with much more than just our financial stability. Where there are no genuine problems of a surgical nature we must empower couples to know their individual bodies and find their best health before becoming pregnant. Therapies like the one Jennifer Mercier has devised need to be shared far and wide to reawaken this notion on a cultural level."

-Dawn Combs, author of "Conceiving Healthy Babies, an Herbal Guide to Support Preconception, Pregnancy and Lactation", owner of Mockingbird Meadows Herbal Health Farm and the director of its Eclectic Herbal Institute.


"The Mercier theory, developed by Jennifer Mercier, is a path breaking approach in the world of fertility treatments. More and more couples who are going through infertility need to know about it. The documentary has a lot of potential to serve this purpose successfully. It will definitely become a source of information as well as inspiration for a large number of people. I hope the film receives its much deserved attention and appreciation at the earliest."

- Julie Chang , L.Ac., Fertility Acupuncturist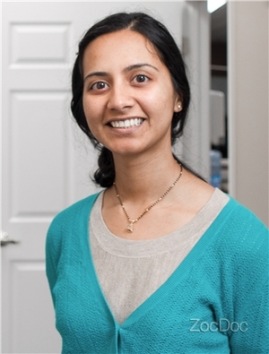 "With all the medical advances we boast of, the next break through in mainstream medicine, I believe, will be the recognition of the human mind and body as one entity requiring attention as one fluid form. Mercier Therapy is revolutionary in that it approaches the female body with that basic understanding. I have referred many of my patients to Jennifer Mercier because I believe the mainstream practices in medicine fall short in considering simple lifestyle or functional changes that women could make to optimize her reproductive organs. Increasing awareness of alternative approaches to infertility is potentially life-changing for many couples and is necessary. I am pleased to know that now there is an informative documentary that does just that-spreads the word."

- Jaini Mody, MD – Family Medicine


"We live in an era of hyper-marketed biomedical and pharmaceutical quick fixes that promote drugs as a way of remedying systemic health problems, including fertility. In the film, Fertility: The Shared Journey with Mercier Therapy, a range of women's health specialists share alternative options to the invasive, heavy-handed and often unsuccessful methods of standard infertility interventions like in-vitro fertilization. This is a must see film for health consumers seeking more natural, patient-centered approaches to attempting to create a family, and for medical professionals who care about the whole person they treat."

– Miriam Zoll, Women's health advocate and author Cracked Open: Liberty, Fertility and the Pursuit of High-Tech Babies


I found your film enlightening and inspiring. It opened my eyes to a whole new perspective on treating patients who suffer from infertility issues. I find the Mercier technique to be a valuable alternative that I can offer to patients as a starting point for dealing with this issue.

- Kevin Hussey, MD, FACOG